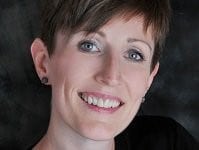 Pauline Boyce has been appointed as the new Depute Chief Executive for Cosgrove Care following a re-structure which has seen Cosgrove Care drive resources to the front-line, stream line our management structure and prepare for the delivery of our new 2021-2025 Strategy- People First.
Our Chief Executive, Heather Gray said. 'Pauline is a great asset to Cosgrove Care, she has driven significant improvements in Cosgrove as Director of Strategic Development for the past three years. Her new role will see her driving diversification of services, focusing on realising human rights and equality for people we support, and securing Cosgrove as a leading provider of innovative social care services in west Scotland.'
Pauline took up her new role on 1 November 2020. We wish her well in her new role.