Our Board
Co-Chairman - Colin Black
Colin founded Black & Lizars in Glasgow and was their principal optometrist until his recent retirement.
Colin has extensive charitable involvement and currently is a trustee of Tenovus, the medical research charity, The Targu Mures Trust, which supports Holocaust survivors in Romania.
Formerly he has been with JNF, a Director of Jewish Care and was a trustee of the Ronald Mcdonald House at Yorkhill.
Colin joined Cosgrove in 2012 and is the current Chairman of Cosgrove Care. In his spare time he enjoys reading and theatre.
He is married to Veronica with two grown up married children and has four lovely grandchildren
Co- Chairman - Donny Lyons
Donny is a retired psychiatrist and former Chief Executive of the Mental Welfare Commission for Scotland. Under his leadership, the Commission published a wide range of reports relating to people with learning disability and mental illness, including investigations into poor care and guidance on good practice.
Since retirement in 2014, he has worked as a non-executive director of Greater Glasgow and Clyde NHS Board, taught with NHS Education for Scotland, been a member of the Mental Health Tribunal and served on other statutory and charity boards. Since his retirement, he has served terms on NHSGGC and other statutory and voluntary organisations. He remains a medical member of the Mental Health Tribunal for Scotland.
Donny Joined the Cosgrove Board in 2014.
He lives in Newton Mearns, is married with three grown up sons and fits his work around golf, chess, crosswords and supporting Greenock Morton.
Honorary President – John Dover
After serving as Chairman of Cosgrove for 25 years, John is now Cosgrove's Honorary Life President as well as Chair of the Finance & Investment Committee with a particular focus on supervising and advising on our investments.
John has been involved with Cosgrove since 1990 overseeing progress to today's multi-facetted organisation supporting over 150 people of all faiths living well beyond its original Glasgow constituency.
Recognising that Cosgrove had outgrown its original premises at St John's Road, Pollokshields, John oversaw the acquisition of the Arnside Avenue property and the transfer of clients. At the same time John was a key player in raising the considerable amount required to build the premises at May Terrace for Cosgrove and Jewish Care Scotland where we are located today. This allowed Cosgrove to expand both its range of services and the number of people it supported. Also around this time, John was instrumental in introducing a more professional management structure to Cosgrove, and in 1995, appointed Cosgrove's first Chief Executive.
During John's Chairmanship, Cosgrove has grown beyond providing Day Care and Residential Accommodation to adults with learning difficulties and now encompasses Children's Services, Supported Employment and homecare.
In addition, Cosgrove delivers play schemes, short breaks and adult and children's outreach services. This is directly attributable to John and the Board's strategic vision. John – with his strong financial background – has also overseen financial prudence, which allowed Cosgrove to acquire residential accommodation at Burnfield Road and Dalmeny Road as well as building up strong financial reserves in part from donations resulting from John's personal promptings. These reserves have provided a huge source of security, particularly in recent years when charities of our size have been so challenged by the impact of Public Sector cut-backs and the laudable increases in the living wage to meet legislative requirements.
Cosgrove would simply not be the organisation it is without John Dover's long involvement and we all have a great deal to thank him for. John has greatly assisted Heather Gray, our Chief Executive, by providing history, context and advice that is so relevant in developing our future strategy.
Cosgrove is extremely grateful for John's ongoing support and commitment.
Judith Hochfield
Judith originally trained as a teacher of English and lived in California and France before returning to Glasgow in 1993 after her son Graham was diagnosed with severe autism.
Judith started the first Autism Support Group in East Renfrewshire and was subsequently invited to join the Board of The East Renfrewshire Carers' Centre in 2002 – she has been Chair of their Board of Directors since 2009.
Graham has been supported by Cosgrove Care since he was seven years old, he is now 30 and since October 2013, has lived independently with housing support provided by Cosgrove.
Judith joined the Cosgrove board in 2014 and is delighted to be able to give something back to the organisation in this way.
Judith is married and has three other grown up children.
Lilias Dunlop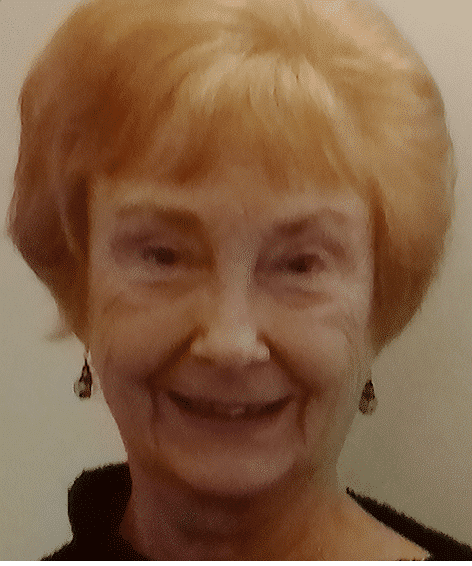 Lilias spent the last 20 years, prior to retirement as Director of a Housing Association (RSL) which she was instrumental in establishing. Lilias served as a Board member on a number of RSL's which required assistance as a Scottish Housing Regulator appointee and co-optee.
Lilias also served as an elected member on one of Scotland's largest Housing Associations which provides a range of care services to older people.
Lilias' daughter, Sascha, has had learning difficulties for the last 50 years since illness struck when a year old. Sascha has received a care package provided by Cosgrove for nearly 20 years.
During these years Lilias has been a volunteer with Cosgrove and she joined the Cosgrove Board in 2018.
Jim Murphy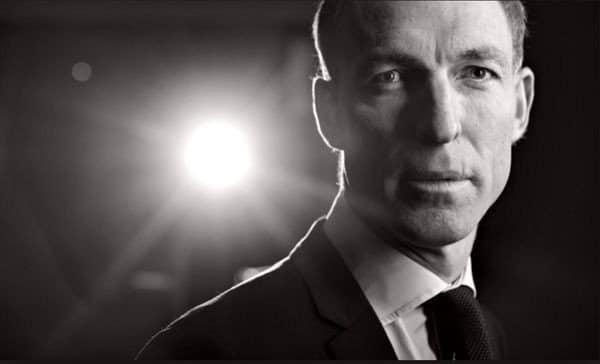 The Right Honourable Jim Murphy is Managing Director of Arden Strategies.
He is a former Cabinet Minister in the UK Government and has held multiple Ministerial portfolios whilst a Member of Parliament from 1997-2015. He served in both Tony Blair's and Gordon Brown's governments in senior positions. His roles included Minister for Europe and UK Public Diplomacy globally, Minister for Technology, Minister for Employment and Welfare and Secretary of State for Scotland.
He has chaired a myriad of public and government bodies. He serves as a Trustee of the Foundation for Jewish Heritage and is on the Advisory Board of the Community Security Trust. Jim is a marathon runner, keen footballer and mediocre golfer. He is also the author of the well-received 2014 book 'The ten football matches that changed the World and the one that didn't'.
Nicola Livingston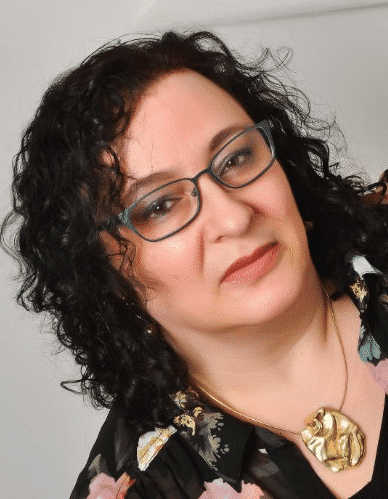 Nicola qualified as a community worker in 1982. She has held a number of roles, specifically dealing with disability, within Glasgow City Council's Social Work Department, involving both direct service provision and commissioning and contract management of new services.
Since 2004 Nicola has worked with Glasgow Homelessness Services on a programme which saw the decommissioning of the large homeless hostels and the development of an extensive range of more appropriate housing and support services.  Her particular area of work has involved services for young adults with complex needs.
Nicola became involved with Cosgrove Care in a professional capacity in 1995, helping prepare the organisation for the move from a residential home setting to fully fledged support in the community organisation.  She joined the Board in 2001.
Gina O'Mailley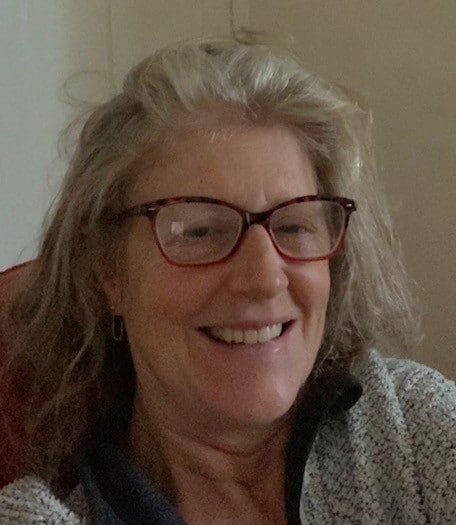 Gina is a retired specialist dentist who worked in both Forth Valley and Greater Glasgow and Clyde Health Boards. (GGCHB)
Her role for the latter 15 years of her career was to provide clinical leadership/management to dental teams in the care of patients with all types of special needs in multiple settings. This included complex medical, psychiatric, addictions, homeless, elderly,and those with learning disabilities.
She worked with multidisciplinary teams to achieve the best possible package of care both holistically and dentally for these patients.
She also held an honorary teaching post at the Glasgow Dental Hospital and School. Her role was to guide undergraduate and postgraduate dentists in the care of patients with special needs.
She represented Special care dentistry on the Clinical Governance Committee of all dental services across GGCHB. Gina has sat on British Dental Association committees and was the sole community dentist on the government group who reviewed dental services across Scotland. This radically transformed the way these services were delivered. This review was published in 2006.
In 2008 she was welcomed by the General Dental council onto the Specialist list for Sp Care dentistry purely on her portfolio of evidence of experience in this field.
Gina is a mother of two sons and has one grandson. She is the main carer for her Italian born 97 year old mother.
She joined Cosgrove during the pandemic as a volunteer and joined the board in 2021
Her interests are hillwalking, painting and music. She has travelled extensively with her partner Graeme.
John Dalby
John Dalby is a property banker with more than 40 years experience in funding both property developments and commercial property investments.
John was employed as a Director of Deutsche Bank AG London European Commercial Real Estate Group, covering  the UK and Europe. Prior to this John established a specialist bank branch network, developing it into at that time, the largest specialist property funding bank in the UK.
John is a past Director of Prince and Princess of Wales Hospice, Maggies Centre and Scottish Spina Bifida and Cancer Support Scotland raising many millions of pounds over the years for these charities.
John is a keen but rubbish golfer.
Alan Mitchell
Alan Mitchell is a GP who previously was Clinical Director of the East Renfrewshire Health and Social Care Partnership (HSCP) during which time Alan was lead HSCP Clinical Director for learning disability within NHS Greater Glasgow and Clyde.
Between 2015 and 2021 Alan served as a Commissioner with the Scottish Human Rights Commission.
Alan first became formally engaged in the promotion of human rights in 2002 when he was engaged by the Council of Europe's Committee for the Prevention of Torture and Inhuman or Degrading Treatment or Punishment (CPT) which monitors the treatment of persons deprived of their liberty across the European region including those who may be detained in psychiatric hospitals and social care homes. In 2017 Alan was elected as UK member of the Committee and in 2021 as President of the CPT.
Previously Alan was also engaged as a Member of the Management Board of the Blue Triangle Housing Association and as a Trustee of St. Andrews First Aid."