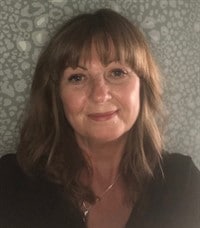 We are making big changes in Cosgrove Care. From 1 November 2020, Lesley Gold, our current Director of Services will move to a new role heading up Quality and Participation. Cosgrove has a unique and incredible history. Our founder Carrie Hill had a bold vision and sense of purpose which enabled her to improve the lives of children and families over 60 years ago. Today, Cosgrove still has its vision and values based on those of our founder. Lesley will play a key role in supporting and driving the future direction of Cosgrove Care which will see us focus on putting the people that we support at the centre of our journey. Lesley will work to drive improvements in:
Safeguarding human rights and placing rights at the centre of everything we do
Encouraging active citizenship
Promoting participation of people we support, their families and our stakeholders
Promoting choice, dignity and respect and making it real
Focusing on wellbeing for people we support and our staff
Driving quality and outcomes based support and driving continual improvement in all areas of our work
Lesley has a passion for participation and we are excited to have taken this bold step in putting participation as a central pillar of our work and future. She has already made strides towards putting in place the structure to help us thrive, to become a provider of choice and most importantly to help us learn to work in a different way which will see ​Cosgrove as a key part of the communities we work in.