Cosgrove's Art in the Park exhibition by people the organisation supports took place at Young Enterprise Academy, Rouken Glen Park, Glasgow on Friday 6th May. The event was officially opened by Kirsten Oswald, MP and featured artwork created during the pandemic under the guidance of Arts Facilitator, Susan Kennedy and funded by Creative Scotland. The exhibition was the first event of its kind that Cosgrove has hosted since the pandemic and was attended by over 50 guests from across the community. It coincided with Learning Disability Week and featured artwork also created around the theme of 'We all have Human Rights.'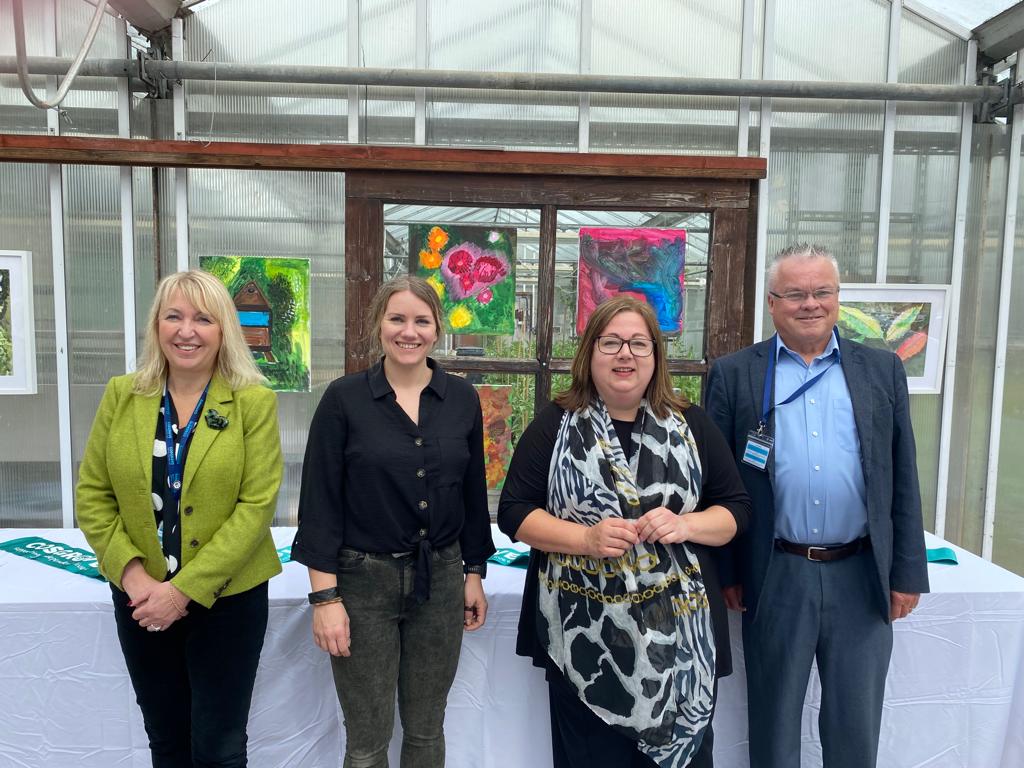 I would like to thank Cosgrove Care for inviting me to open this fascinating art exhibition and to meet so many of the participants.I had no idea the exhibition would be this good and was hugely impressed at the variety of ways in which people expressed themselves. I take my hat off to Cosgrove, who facilitated the project, but most of all, I take my hat off to the people who produced these fantastic artworks, and it was so nice for us all to be in one place to see them together.

-Kirsten Oswald, MP
Eight artists took part in the Art in the Park Project, building their skills and talents with expert tuition from Susan Kennedy, Cosgrove's Arts Facilitator in a year-long initiative which took place at Rouken Glen Park, using safe spaces during the most challenging times of the pandemic.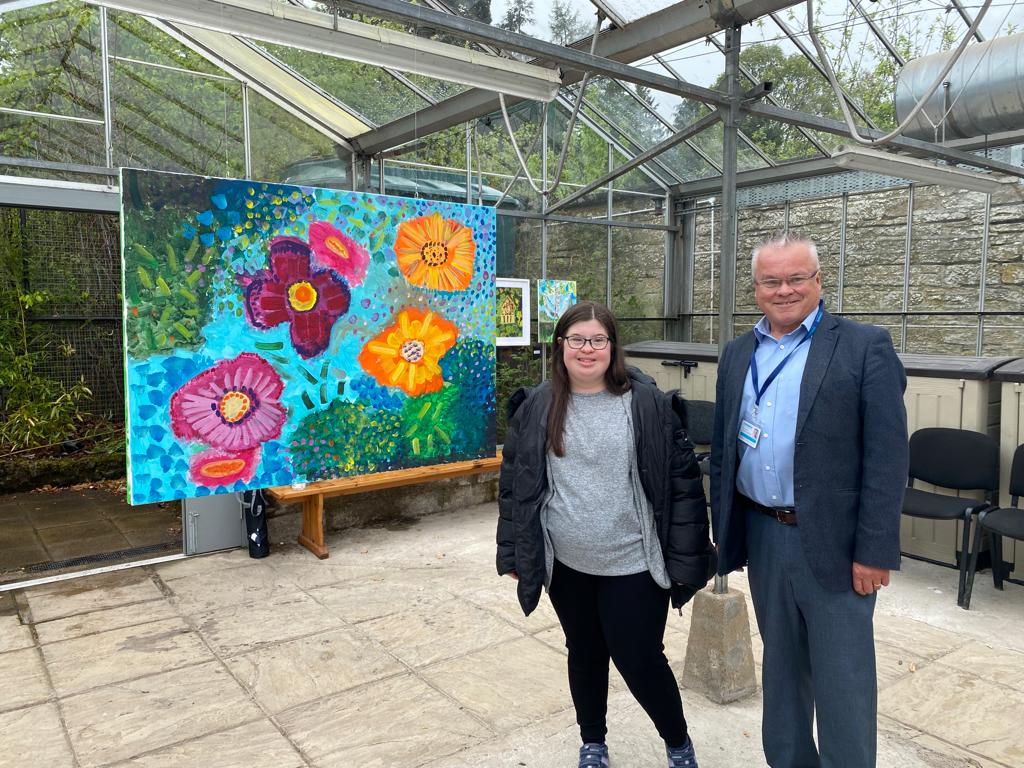 Cosgrove Care is totally committed to ensuring we promote the rights and talents of those we support and it is great that we are celebrating these talents during Learning Disability Week. We are very grateful to Creative Scotland for supporting this important initiative and to all the artists who took part. The artwork is truly inspiring

Donny Lyons, Co-Chair of Cosgrove Care
The Art in the Park programme stretched across a wide variety of art forms, it helped people with complex learning disabilities and additional support needs share their perceptions of the world, express their emotions and create lasting bodies of work which demonstrates their skill and talent. With a focus on nature, space and expression, Art in the Park directly helped to deal with the impact of COVID.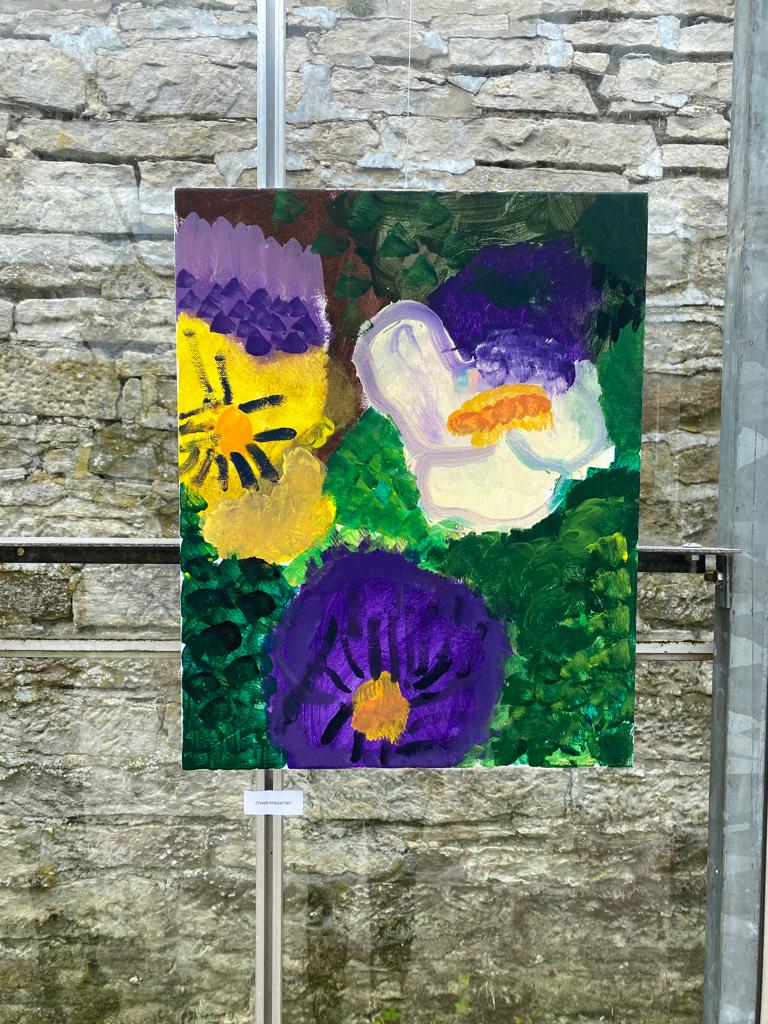 I felt really inspired by the surroundings, it was great to be able to paint and create in such a nice space.

Murray Foreman, one of the exhibiting artists
You can find out more about this project, and Cosgrove's work, at: https://www.cosgrovecare.org.uk/our-impact/art-in-the-park
---
Editors Note:
Cosgrove Care believe that people who need additional support deserve the opportunity to live the life they choose, and to thrive as equal citizens in our local community. At Cosgrove, we help to improve the lives of people who have additional needs and their families to maximise the same opportunities as everyone else. We do this by providing person led and outcome focussed support which is tailored around the needs and lifestyle desires of each person as an individual. Cosgrove Care also offer advice and information across West Central Scotland, to everyone who needs it.
Cosgrove Care are an Autism Accredited and Disability Confident Organisation and abide by the Scottish Social Services Council (SSSC) Codes of Practice. Cosgrove Care is a charity registered in Scotland Charity No SC013208.
Contact: James Lwanda – email: Jlwanda@cosgrovecare.org.uk Tel: 07841461398