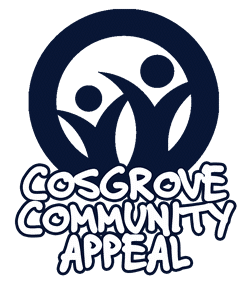 Cosgrove is committed to provide support and assistance to those in need in the community during the current pandemic, but is also equally dedicated to providing long term, sustainable support beyond the COVID-19 pandemic, as we have done for the past 60 years.
Cosgrove Communities Appeal 2021 is geared towards raising funds to assist the most vulnerable in the communities that we support. This year will be a challenging one for all of us, and Cosgrove is committed to ensuring that we provide the most effective assistance to those that need it most, whether this is through direct support needs, supporting independent living or through providing assistance to the wider community through our volunteering initiatives.
Charity begins in your community
While we are all trying to adapt to the ever changing situation that Covid has created, there are still children, adults, older people and families that rely on Cosgrove's support and assistance on an ongoing basis. Approximately 50% of our fundraising income traditionally comes from fundraising and events, many of which have now been postponed or cancelled. Supporting The Cosgrove Community Appeal will ensure that we are still able to deliver the highest possible support, services and assistance in your local communities.
---
Examples of how you can help:
£5 a month will help fund enhancements to calm and relax young people with additional support needs
£10 a month will help fund our specially adapted online Adult Services groups that are vitally important when people can feel so isolated
£20 a month will contribute towards a support session for a child with additional support needs
£50 a month would contribute towards expenses for our volunteering services, including fuel costs to deliver emergency food packages and subsidising those who are unable to immediately reimburse their shopping fees.